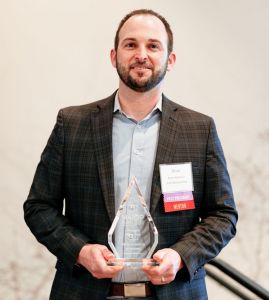 Brian Adamson, ICAP Development
Ascent, New Land Enterprises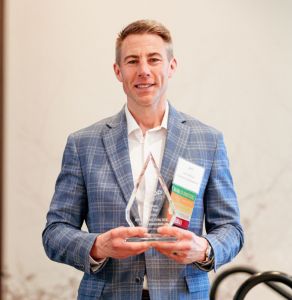 Jeff Hoffman, The Boerke Company
Developing Leader of the Year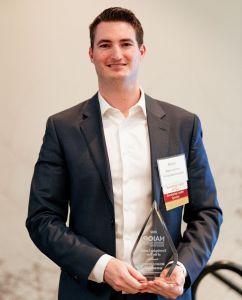 Bryan Johnsen, Tri City National Bank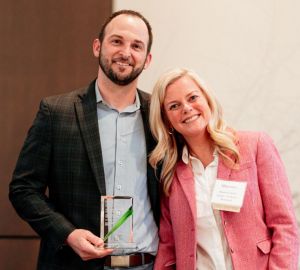 Community Impact - Children's Hospital Forest Home Clinic, ICAP Development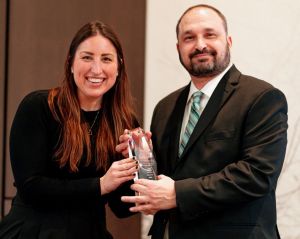 Jim Villa, NAIOP Wisconsin
NAIOP Wisconsin
Thrive Award
The all-new NAIOP Wisconsin Thrive Award celebrates a project, company, government official (or entity), or individual contributor that is dedicated to building thriving communities through real estate investments. The award may recognize achievements in community impact, green building practices, sustainability, business ethics, employee culture, diversity, equity, and inclusion, or philanthropic, public policy, and/or economic development endeavors in the community.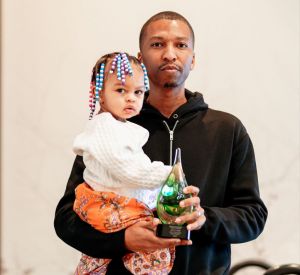 Que El-Amin, Scott Crawford Development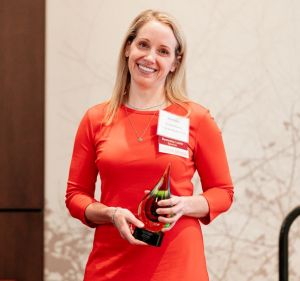 Physicians Realty Trust, MKE CRE Program
NAIOP Wisconsin
Developing Leaders All Star Program Recipients
First Time Recognition:
Brandon Frey - Physicians Realty Trust

Sam Gauger - Colliers International 

Liam Moreland - Westbury Bank

Maggie Pinnt - Hunzinger Construction 

Vanessa Antoniewski - Physicians Realty Trust 

Phil Rasmussen - Vizance

Joe Schmidt - Tri City National Bank 

Erik Wahlgren - Physicians Realty Trust 

J. Cody Ziegler - Cushman & Wakefield- Boerke
Third Time Recognition:
Carolyn Crivello - Ice Miller LLP 

Alexandra Don - Antonopoulos Legal Group 

Kyle Fink - Colliers International 

Matt Friedman - PARADIGM Real Estate

Jake Wilson - Chicago Title
Fifth Time Recognition:
Danielle Fadel - Amundsen Davis LLC 

Shaun Geracie - ICAP Development
NAIOP Wisconsin
Outgoing President 2022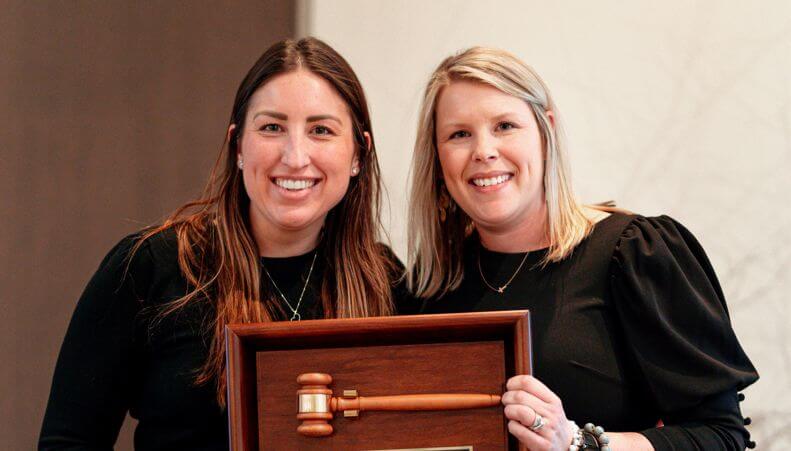 2022 NAIOP Wisconsin President, Liza Romans, alongside incoming President, Bailey Copeland
Photo Credit: Nolan Eckstrom, Mortske Media (https://www.mortskemedia.com/)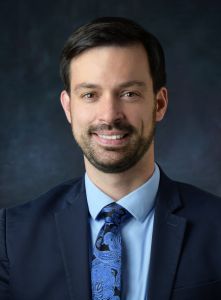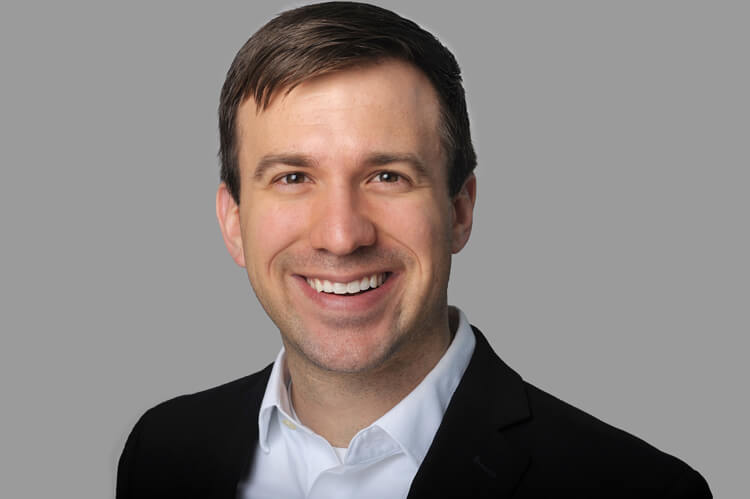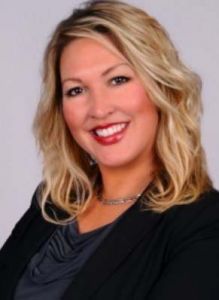 Michael Riopel
Northwestern Mutual
2021 Principal Member of the Year
Andrew Hunt
Marquette University Center for Real Estate
2021 Associate Member of the Year
Carole Schaeffer
Friede & Associates
2021 Trailblazer Award
Principal of the Year Honorees
2021 - Michael Riopel, Northwestern Mutual
2020 - Stewart Wangard, Wangard
2019 - Michael Testa, Ogden Real Estate
2018 - Bailey Copeland, VJS Development
2017 - Rick Stoll, Harmoniq Residential
2016 - Nate Franke, Zilber Property Group
2015 - Leslie Scherrer Pella, PSG, Inc.
Leadership Award Honorees
2010 - Jerry Franke, Franke Development Advisors
2010 - Mark Irgens, Irgens
Achievement Award Honoree
2013 - Shawn Cavin, First American Title
Associate of the Year Honorees
2021 - Andrew Hunt, Marquette University Center for Real Estate
2020 - Nich Bandoch, Tri City National Bank
2019 - Joe Dundon, Vizance
2018 - Bryan Johnsen, Tri City National Bank
2017 - Derek Taylor, Husch Blackwell
2016 - Deborah Tomczyk, Reinhart Boerner Van Deuren
2015 - Jason Korb, Korb + Associates
2014 - Heather Turner Loth, EUA
2013 - Josh Neudorfer, The Sigma Group
2012 - Heidi Price, HP Administration
2011 - Gregg Thompson, Bukacek Construction
2010 - Pat Finger, V & F Roofing & Consulting Service
Mike Mooney Award Honorees
2018 - Deborah Tomczyk, Reinhart Boerner Van Deuren
2016 - Richard Lincoln, Lincoln & Associates
2015 - Christine Korjenek, NAIOP Wisconsin
2010 - Mike Mooney, MLG Capital
Trailblazer Award Honorees
2021 - Carole Schaeffer, Friede & Associates
2018 - Shawn Cavin, First American Title
Rising Star Honorees - Principal Members
2014 - Burton Metz, Wangard
2013 - Jerad Prostaskey, ICAP Development
2012 - Bailey Copeland, VJS Development
2011 - Brian Adamson, ICAP Development
2010 - Jeff Whipple, Interstate Partners
Rising Star Honorees - Associate Members
2015 - Joe Dundon, Vizance
2014 - Liza Romans, Northwestern Mutual
2013 - Andrew Hunt, Marquette University Center for Real Estate
2012 - Robert Habich, Davis Kuelthau, s.c.
2011 - Brandon Schulta, First American Title